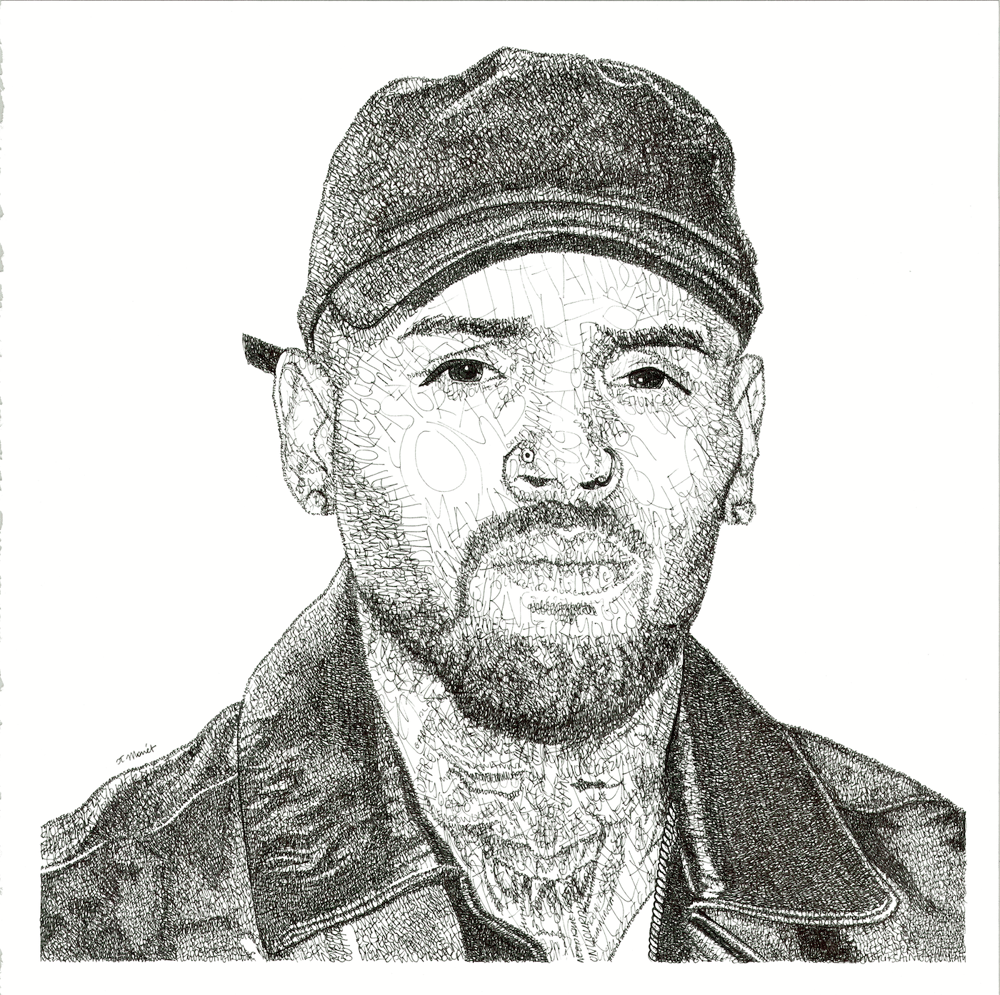 Portrait of Chris Brown out of the lyrics to the following songs: Ya Man Ain't Me, Grass Ain't Greener, Questions, No Guidance, Yo (Excuse Me Miss), Run It, & Poppin'.
Prints on heavyweight matte paper.
Stickers are die-cut, dishwasher-safe and water proof! They are the perfect accessory for any laptop, phone, water bottle, or car.