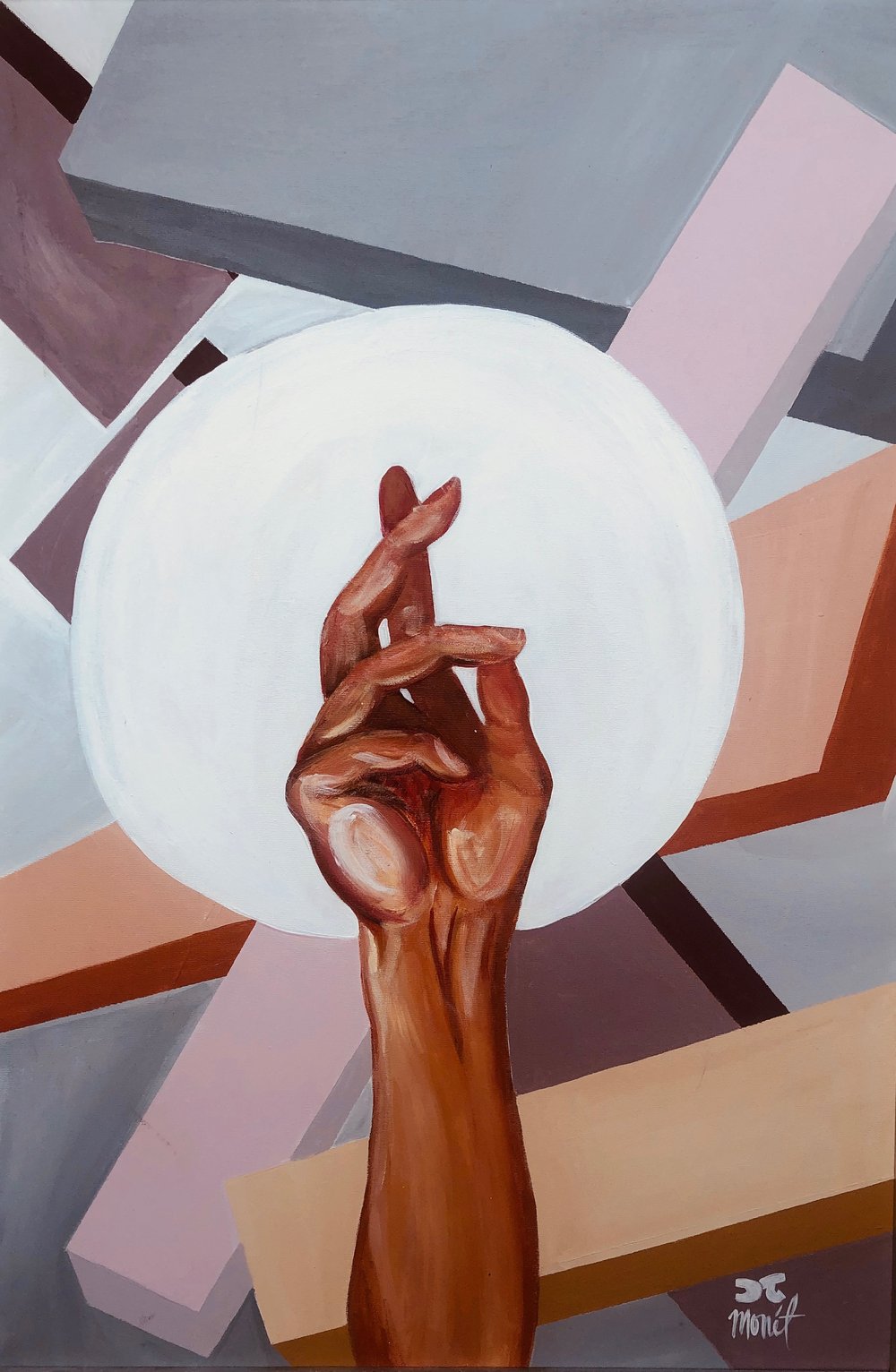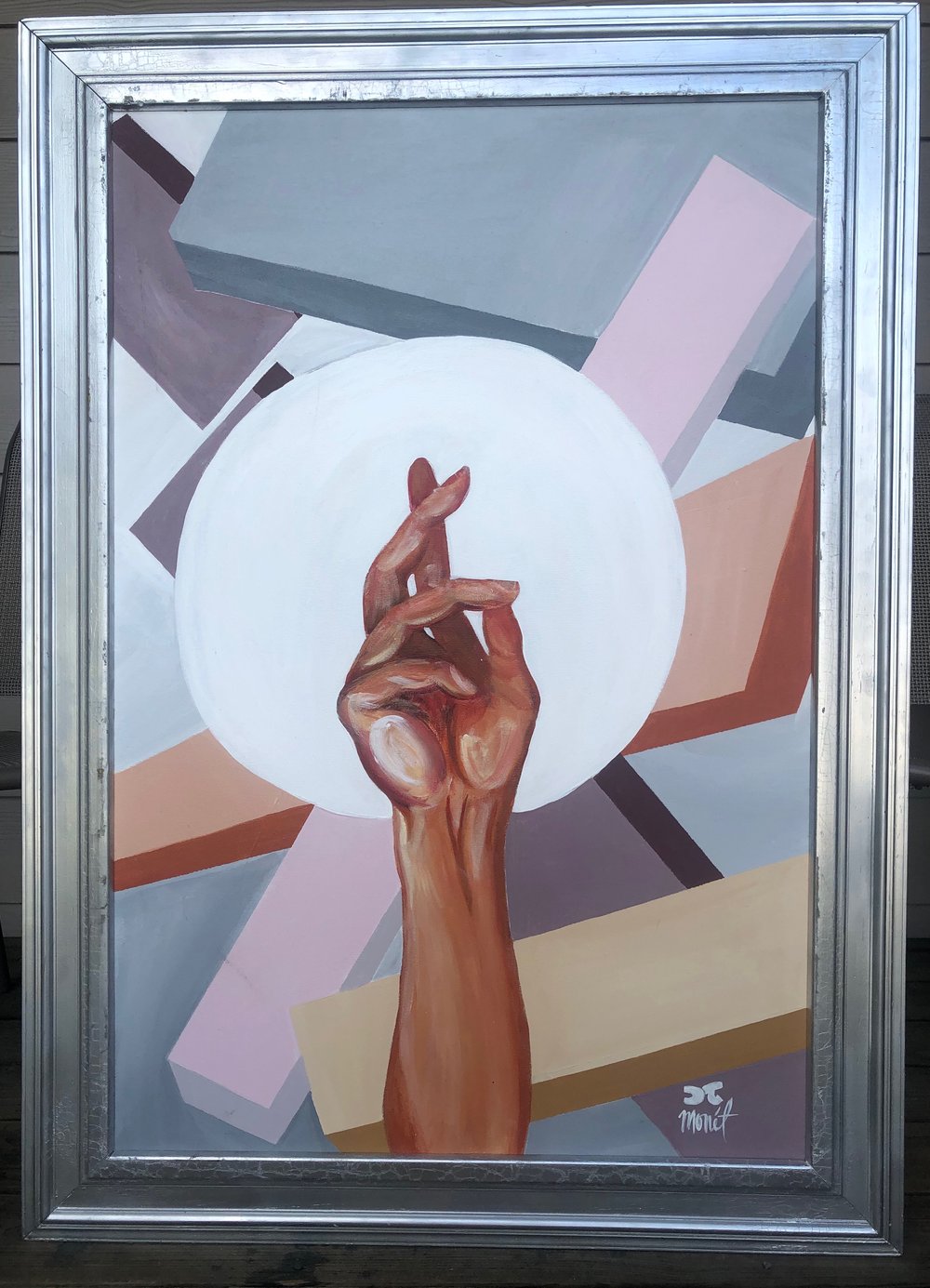 24x36 acrylic on canvas.
I have a habit of reaching for things that aren't in my domain
of tending to seeds of plants that lie outside where the light touches
don't trust fake dimensionality for even depth can be fabricated
I'm learning the art of letting go
by starting not to hold what isn't to be held
this is me, closing my hand.
Sincerely, we weren't born with handheld devices so how can we expect to hold human beings.
Original poem and painting both by CJ Monét.